holiday?
March 20th, 2008 (08:08 am)

current mood: accomplished
Happy vernal equinox! I woke hoping to observe signs of spring out my window. And I guess I did. Cold, gray rain. My vacation so far has been exhausting! But the shopping has been sublime : ) My haul so far: Spring coat and shoes, both at one-third their original cost! Two pairs of Lucky jeans - Easy Riders and Classic Riders (50% off!), a new belt and a big bag o'socks. Lucky riders are pure comfort and love, and I'm never, ever going back to those skinny low-rise, confidence-killing things again. I think I'll hold a low-rise jean bonfire at my place this weekend.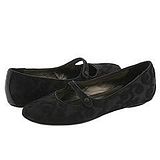 Lunch and movie with Dad on Tuesday was yummy and fun. We saw "The Bank Job," based on a true story that has less to do with the actual bank robbery and more to do with preventing the downfall of the Royal family and Houses of Parliament. Highly recommended. The rest of my week has been work! I cleaned the porch and removed a rusting barbeque grill and the rotting table in set on. (Splinter. Ouch.) I shredded about 10 years of old tax returns, receipts, pay stubs, and various crap that I saved for no good reason. I took out two big trash bags filled with paper shreds. I must be more careful about what I save in the future. I cleaned two closets and prepared some bags for the donation box then washed the kitchen floor. Today, vacuuming and laundry. Oh and I got caught up with Hong Gil Dong. Vacation is hard work.

I did a little scanning too. Atsushi took a bit of a vacation from Buck-Tick in 1991 and 1994 to record some backing vocals for Issay. (Masquerade and Koi no Hallelujah, respectively) In 1998 the girls' manga "June," held a reunion of sorts for the two for the publications' 20th anniversary: