versus
October 19th, 2007 (06:06 am)
current mood: uncomfortable
Jupiter was especially bright this week. It sparkled brightly just after sunset, a hopeful sight out my rear window. Jupiter's astrological influence is supposed to be happiness. I'm just not feeling it.

I nearly squished a little raccoon yesterday. I carried out a 30-pound box containing my old receiver, and without looking in the dumpster my tired arms just let it go. When I looked in, the frightened creature was sitting in the corner, teddy-bear style, clutching a half-chewed carrot. I'm not sure which one of us was more startled. So I got a new receiver, because when I get sad, I shop. That new DVD player was both a blessing and a curse because it made me want an overdue upgrade. Now I'm enjoying decoded dts just like any other 21st century consumer. Next time though, I'll be more careful about the local wildlife.

Someone's got a birthday coming up! Today's post is for him. Scans today from... I have no idea. I suspect the clippings are from two early 90s issues of Rockin' On Japan. But maybe not.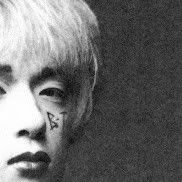 Scans of two articles. The first pits Imai Hisashi against Fujii Maki of Soft Ballet and Schaft. The second pairs Imai with Yukihiro Takahashi, drummer and vocalist of the Yellow Magic Orchestra.